Combination of two great
entertainment options!
System includes:
1 x Jukebox plus built-in Karaoke System 2 x 1200 Watts Wharfedale Pro Speakers
1 x 14 inch Screen on Jukebox/Karaoke System
1 x Flat TV 21 inch Screen
2 x Jukebox Quick Reference Books
2 x Karaoke Quick Reference Books
2 x Microphones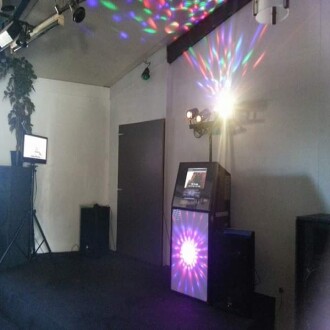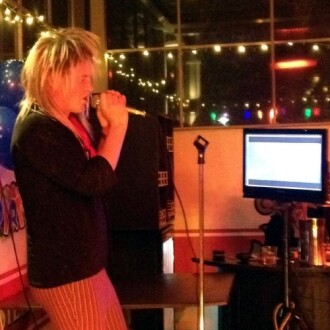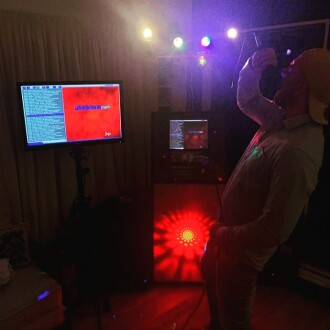 Light Show:
included in price
Turn the lights on or off to create your mood.
Coloured lights for the dance floor area and/or a mirror ball effect.
T-Bar of lights, 1 x Laser light, 4 x Projector lights
(patterns around the room)
No handling of disks (easy push button system)
Easy Instructions
Over 1,200 Karaoke Songs
Over 3000 Jukebox Songs
No deposit, payment at time of delivery or by internet banking on the week of your function. Delivered and picked up the next day.
$300
(delivered in Christchurch city area) extra for out of town.
Fabulous company lovely friendly people
super easy to deal with there kareoke and jukebox set up was well worth the money spent. They came set everything up collected it.. I would highly recommend them for your next function. Thank you so very much
Great service and easy to use jukebox and karaoke with huge selection of music. Have already started to recommend to others.